In the beginning
In the beginning, the project was just a technical issue for us. We mostly thought about the equipment and software that needed to be used in order to reach technically satisfactory solutions. However, as time went by, working on the project became much more to us, as we have had the opportunity to expand our knowledge in some unexpected ways, to meet new people and expand the network of our associates.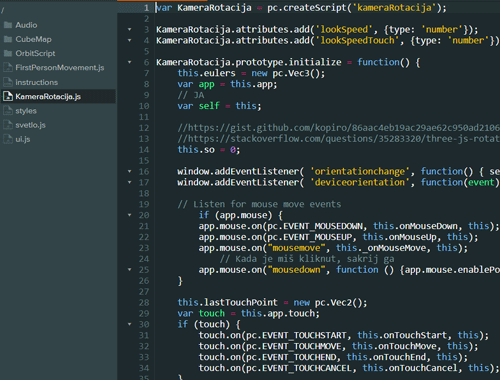 Learning
Of course, we were aware of the fact that in our surroundings there are cultural and historic treasures that needed to be represented. However, it turned out that we actually knew very little about their number, significance and current conditions. And the beauty of the places we have visited left us breathless.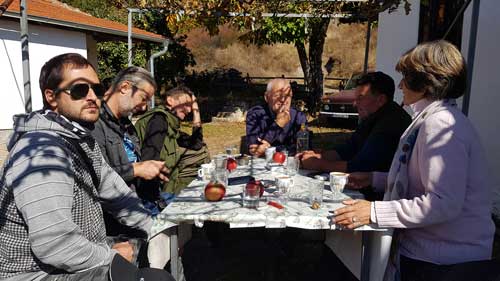 Equally interesting were the encounters with people from remote villages who welcomed us in their own open-hearted way. They offered us coffee and brandy, gave us home-grown apples from their orchards, showed us family mementos (such as grandfather's Albanian Commemorative Medal or photographs from the Great war), talked about their everyday lives. All these gestures of welcome showed not only the hospitality of the locals, but also their own readiness to learn something new about their surroundings.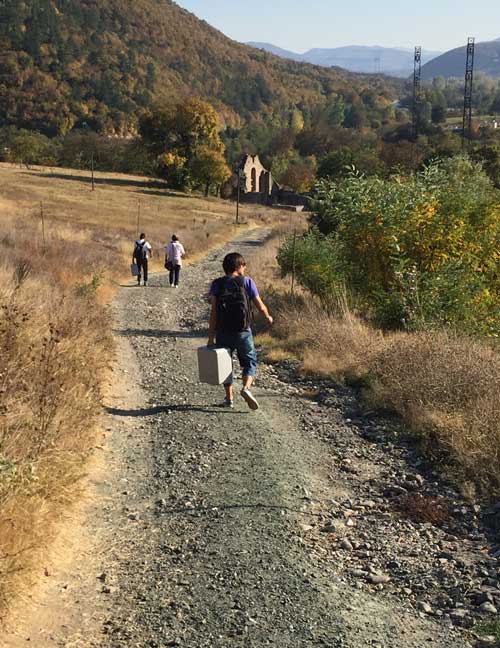 Some issues
The biggest issue about preserving immovable cultural properties, especially those in inaccessible locations, is not the lack of material resources, but ignorance. Sometimes the locals would take away material from the objects over ten centuries old, in order to build something for themselves. On the other hand, there is a danger from infrastructural projects led by insufficiently competent people. This has strengthened our belief that the historic and cultural heritage of Serbia should be discussed as often and as much as possible in order to introduce the widest public to its significance and prevent these unfortunate situations from happening again.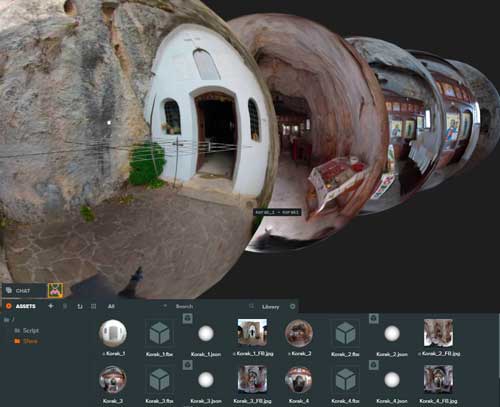 People and reactions
The reactions of the people who had learnt about our projects through social networks strengthened our belief that it was necessary to present the cultural properties of Serbia in this way. Although we had never met before, some of them were willing to join us, strictly based on their belief that the promotion of cultural heritage of Serbia is an important and necessary task.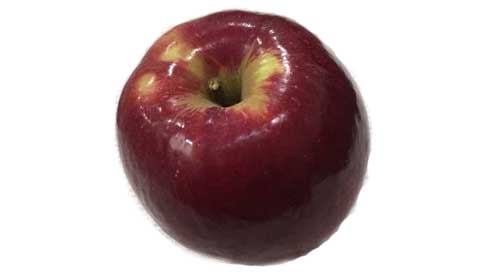 That is why we would like to thank:
Milan Todorović - Tosh Group Inc. for his help in recording the locations with an unmanned aircraft,
Aleksandra Prodanović for her help in proofreading the text, design of the website and useful contacts,
Andrijana Stojanović for proofreading and translating into English,
Ivana and Boban Rajković for the recording of audio off in Serbian,
Villagers of Ivan Kula for their hospitality and help when we had problems on the road,
Vicar of the diocese of Pirot Duško Vidačić and Slobodan Jovanović for their help in obtaining the blessing for the recording of the church.
Multimedia Technology Group
dr Nikola Stojanović, expert associate
dr Goran Jovanović, full professor